A propos de l'auteur cooperkatharine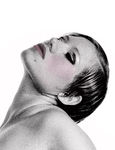 Katharine Cooper
Date de naissance : 31 octobre 1978
Email : Contactez-moi
Pays : France
Ville : INCONNU

Quelques mots sur moi
Biography : 21 January 2008
Born in the Eastern Cape Province of South Africa, of Ukrainian and English descent, Katharine Cooper moved to Zimbabwe as a small child, and was educated at the Dominican Convent Harare. In 1998 she left Zimbabwe to do a BA Hons Photography at the Nottingham Trent University. Finding the British climate rather difficult, she moved to Arles in the south of France to study at the Ecole Nationale Supérieure de la Photographie. On graduating in 2004, she started working as black & white printer to Arles-based photographer Lucien Clergue, first photographer to join the Académie Française.
Katharine started taking pictures of her schoolfriends when she was fifteen years old, using her father's Nikkormat, developping and printing in the darkroom at home. Today, she is still using the Hasselblad 500C given to her by her father, and is obstinately dedicated to film. « One day parhaps I will get the hasselblad digital back…one day.. ! »
Katharine's spiritual and visual guides include Irving Penn, Helmut Newton, Guy Bourdin, Diane Arbus, Sally Mann, Bronzino, Otto Dix, Hieronymus Bosch Tamara de Lempicka, Aubrey Beardsley, Arthur Rackham…
To Katharine, the most important thing about her photographs is the element of truth which underlies the most elaborate mises en scènes. She can only capture what people really, if secretly, want to show.

Mes centres d'intérêt
SPORTS TRAINING WITH THE BOYS, WATCHING OLD FILMS, DIETING, OH AND I USED TO READ BOOKS TOO…
Mes musiques préférées
Everything except Reggae!
Mes livres préférés
The Master & Margarita: Mikhail Bulgakov; Anna Karenin: Leo Tolstoy; Jeeves & Wooster: PG Wodehouse; The Bloody Chamber: Angela Carter; The Burning Shore: Wilbur Smith, Alice in Wonderland: Lewis Carrol; Le Rouge et le Noir: Stendhal; Vipère au Poing: Hervé Bazin......